I participated in the Threadless Community Collab 2013, which is a design 'challenge' where a theme is decided and everyone of the Threadless community can join in and contribute by making a character. The theme for this year's design was Pool Party (with a bit of a 'where is Wally?' twist) and 33 people contributed to it.
Here is what I drew.
It's cool to see everything together in one design.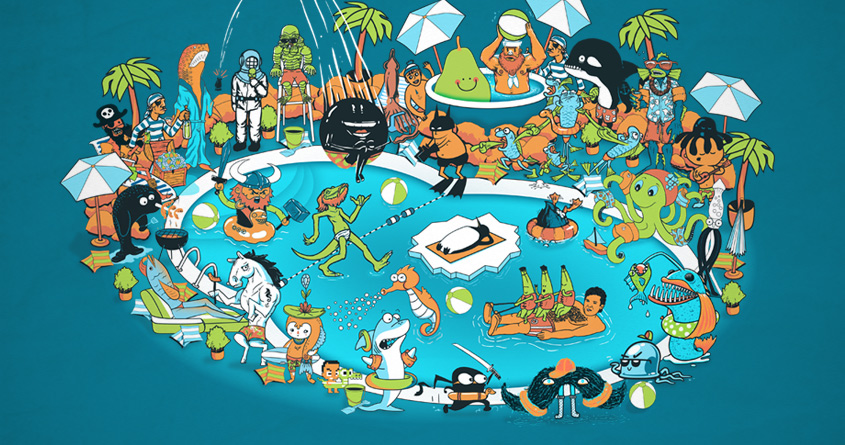 (click on the image to go to the voting page)
Also, I'm 24 years 'old' now...